Posted by
Topher
on
Friday Jan 21, 2011
Under
Blog
,
Music

I thought it would be fun and easy to write up a list of the albums I enjoyed most in 2010. Only one of those adjectives applied. (Hint: "easy" was not it.) But I did it anyway, so read on after the jump if you'd like to know what they are.
As fun as it is to finally have an opportunity to start doing one of these every year, this list was incredibly difficult to compile. 2010 unleashed so much high-quality music on us that it was hard enough just keeping up with it, let alone ranking it in any kind of coherent order. The fact that several of my absolute favorite bands released new material in 2010, and now had to compete, complicated things even further. So how is one supposed to create a top 10 list under those conditions in any kind of fairness?
The best solution I could come up with was to simply open iTunes and order the year's new material by play count, then average it out with regard to release date to determine what got listened to the most. As such, this list does not necessarily represent which albums I thought were strongest,  most innovative, or "best." Instead, it's a list of albums released in 2010, in order of how much I enjoyed listening to them. Given the vast range of differing sounds and levels of experience some of these artists have, judging a top 10 list any other way seems… well, stupid.
So with that out of the way, I'm proud to bring you Rockmelon Soda's 1st annual "stupid-free, honest-to-Memebon list of most-listened-to stuff" for 2010.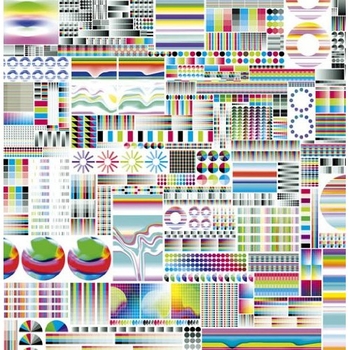 10. School Food Punishment: Amp-Reflection
Label: Sony
Release Date: 4.14
Purchase: CD Japan
Artist Homepage
I'm not sure I enjoyed Amp-Reflection quite as much as School Food Punishment's previous three releases, but that still didn't stop it from becoming one of my favorite albums of the year. Yumi Uchimura's silky vocals glide through clouds of electronic bleeps and dance tempos to create the same hauntingly beautiful effect that never fails to lull me into a hypnotic state of bliss.
Like anything else the band has ever done, Amp-Reflection is one of those albums I can put on repeat and listen to until I fall asleep with my headphones on and dream in crisp, sparkling color. Maybe not my favorite of their albums, but as always, School Food Punishment shines and glows on this CD like only they can.
__________________________________________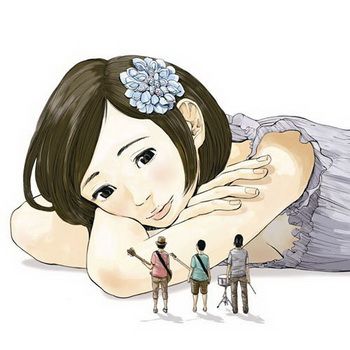 9. Sambomaster: Kimi no Tame ni Tsuyoku Naritai
Label: Sony
Release Date: 4.21
Purchase: CD Japan
Artist Homepage
Pretty boys wish they rocked like Sambomaster. The dolled-up visual kei man-models and scruffy pop-punk ladymagnets? They cry themselves to sleep at night knowing they'll never walk onstage and exude a fraction of the raw energy and explosive, unbridled soul of these three dorky bastards.
They look just as suited to be holding anime dakimakura as they do guitars, but when they pick up their instruments and step up to the mic, what happens? Motherfucking ROCK, that's what. The kind that makes you proud to be human. The kind that refuses to let you sit still; that makes you choke up and think to yourself, "This… this is what they mean when they say 'Rock & Roll.'"
They're the audio equivalent of tearing up a dance floor without the slightest care whether you look like an idiot and everyone laughs at you. They rock with wild abandon, straight from the heart. Kimi no Tame ni Tsuyoku Naritai is another welcome chapter in a book that must never be judged by its cover.
__________________________________________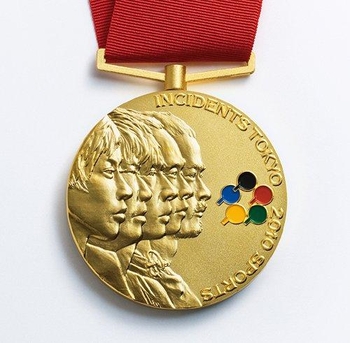 8. Tokyo Jihen: Sports
Label: EMI Japan
Release Date: 2.24
Purchase: CD Japan
Artist Homepage
Shiina Ringo. Do I really need to say anything else? Tokyo Incidents' latest starts off with a rousing a-capella chorus that eventually breaks into full-swing locomotive rocking and then carries you through a pristine display of musical skill and accomplished talent. There is fierce funk here, mingling with speedy rock beats and held together by Shiina's deliciously raspy vocal stylings.
It makes you feel lucky to hear such a profoundly talented group of musicians that so obviously enjoy playing together. 能動的三分間 is an especially impressive track that serves as a great example of the band's proficiency with its instruments and its ability to create instantly classic grooves. Sports is another fine entry in a truly impressive catalog of Tokyo Jihen albums.
__________________________________________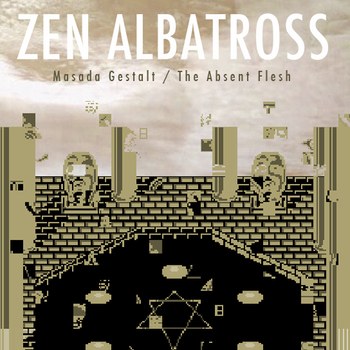 7. Zen Albatross: Masada Gestalt/The Absent Flesh EP
Release Date: 9.3
Free Download
Artist Homepage
When I first met Zen Albatross, he was this scrawny kid who was just beginning to learn how to make music with his Game Boy. Fast forward a few years and a few DMGs later, and Zen Albatross is a scrawny kid who's tearing east coast venues apart with the likes of chip veterans Nullsleep and Bit Shifter, bringing nerds to their knees in awe at MAGfest, and, hey — finally putting out a CD.
If you've heard the chiptune BGM on The Journalism Show, you've heard Zen Albatross. His track titled April 10th is Beedog's newsroom theme, and Masada Gestalt can be heard from time to time as well, usually in scenes where something accordingly badass is happening. (Incidentally, upon writing this, it's just occurred to me that April 10th is also the day I founded Rockmelon Soda, which is some batshit serendipitous coincidence if I've ever witnessed it. I swear that was not on purpose.)
Anyway, it's been crazy watching Zen Albatross grow as an artist and hearing the crowd's reactions evolve from "Hey, that's pretty good, Josh" to "HOLY SHIT THAT WAS INCREDIBLE." He is a truly talented musician, and you can look forward to hearing more of his awesome original work appearing in the TJS. In the meantime, check out his homepage or catch him at any number of east coast chiptune haunts to hear it without the Beedogs talking over it.
__________________________________________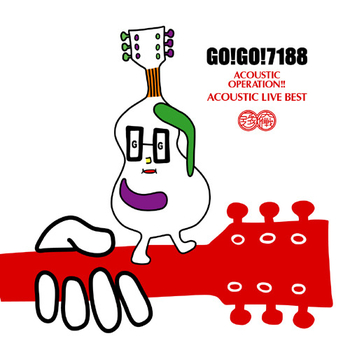 6. GO!GO!7188: Acoustic Daisakusen!!
Label: Victor Entertainment
Release Date: 9.22
Purchase: CD Japan
Artist Homepage
Shame on me. How is it that GO!GO!7188 is at #6? It's a testament to how much great stuff there was this year that one of my favorite bands of all time is sitting in this position. I listened to so much great music in 2010 that being on this list at all is certainly saying something, but I expected this to come out higher. Still, I compiled the list based on what i listened to most, and this is where GOGO honestly ended up. Surprising.
Their most recent full-length, Go!!GO!GO!Go!! was also released this year, but its production quality just didn't do justice to the amazing new songs that were on it, which is a damn shame. It really was an incredible CD, and the songwriting was a great followup to Antenna, but whoever recorded and mastered it needs to be spanked. I'm sorry. Whoever you are, you managed to make it difficult for me to fall head over heels in love with a new GOGO album, and I will never forgive you for it. Those songs deserved so much better.
Luckily, Acoustic Operation saved the day with its unplugged renditions of many of my favorite GOGO classics. Mushi '98 is on there, which I greatly appreciated, and the version of Sakurajima that appears on this record is nothing short of incredible. Hearing Yuu and Akko belt out these tunes backed by classical acoustic guitar and strings is incredibly moving, and to hear this album from start to finish is an emotional experience.
It's like seeing your cute punk rocker girlfriend dressed in an elegant silk gown to attend a ball. The GOGO you love is there, in its purest and simplest form, and the soul of this band just shimmers and sparkles with a blinding radiance. Despite all the great bands that continue to crop up every year and amaze me, GOGO unwaveringly remains high at the top of my favorites. Hearing these songs acoustically makes it very easy to remember why I adore GO!GO!7188 so very, very much.
__________________________________________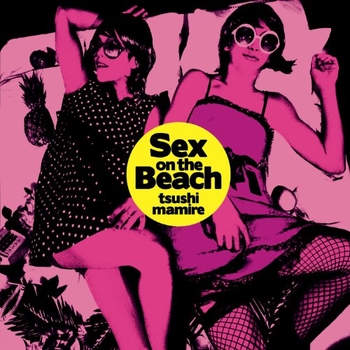 5. TsuShiMaMiRe: Sex on the Beach
Label: Victor / Good Charamel
Release Date: 5.12
Purchase: Good Charamel Records
Artist Homepage
Chi-chi-bow-do chi-chi-bow-do chi-bow. Oh, you girls. How I heart you. I heart you for not allowing me to outgrow punk rock. For preserving my faith in that sound, and showing me that, yes, you can still teach that old dog new tricks. Cute, amusing and wonderful new tricks.
TsuShiMaMiRe's latest keeps the humor-laden surfpunk train rolling with another collection of songs that kept me nodding my head and smiling just like their previous albums did. I don't have much else to say about it, except that it's a new TsuShiMaMiRe album, and that's a very, very good thing. I was thrilled to finally see them live when they played DC in November and give them each the well-deserved hugs they had coming to them.
Sex on the Beach, like any TsuShi album, is a party in your ears. They just keep rocking. They represent a very important thing that we must never forget: Music? It's fun. This album? Fun. This band? Fun. Mari's voice has such a coy, adorable sweetness to it, backed by Yayoi and Mizue's rhythm section that forbids you to sit still, that you just want to reach out and hug this music. It's impossible to hold back a smile once you press the play button.
Hearts for you, TsuShiMaMiRe. <3<3<3 Thank you for another amazing album.
__________________________________________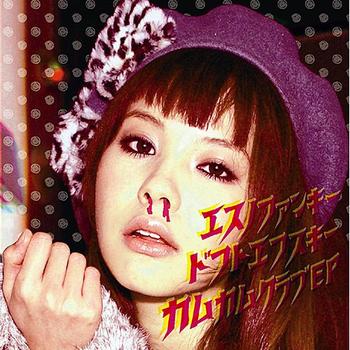 4. 0.8Syooogeki: Ethnofunkydostoyevskycomecomeclub
Label: Actwise
Release Date: 8.4
Purchase: Amazon MP3
Artist Homepage
It's not often that I'll describe an artist as "brilliant" and mean it with the kind of weight and literal seriousness that I do when describing 0.8Syooogeki. The songwriting here takes a number of rarely explored genres and braids them together to create such a powerful and captivating overall sound that it physically made my jaw drop when I heard the EP's first single, Beatnik Killers.
I remember being very impressed with the clever creativity expressed in Postman John from the band's first release, and much to my delight, this new EP, despite its unwieldy title, takes that ambitious sense of musical exploration even further. Syooogeki has managed to dig deep into the earth and catch hold of something truly original and exciting, then hone and refine it into something that just blows my mind. There's really nothing else to compare them to.
It truly is brilliant songwriting unlike anything out there. It fills me with wonder and makes me think hard about just how much is possible in the world of music. I can't wait to hear where they take it from here, but in the meantime, I will continue to be fascinated by what the band has done on this CD.
__________________________________________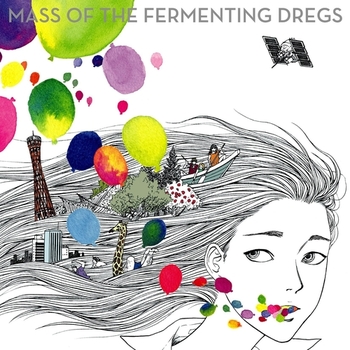 3. Mass of the Fermenting Dregs:  Zero Comma, Irotoridori no Sekai
Label: EMI Japan
Release Date: 8.4
Purchase: CD Japan
Artist Homepage
This entry is bittersweet. Intentional or not, the title of Masu Dore's latest, (Zero comma, multi-colored world), is spot-on. When the ひきずるビート single was released earlier in the year, its B-side (まで) had a certain airiness about it that was not exactly typical of the band's usual sound. Some of us began to wonder if the Masu Dore we knew was about to change. When the title track's PV was released and the album art revealed, this seemed almost certain to be the case. Without warning, Masu Dore was suddenly upbeat and colorful. Zero comma, irotoridori no sekai.
But despite a few decidedly bright tracks, I was pleased to find the rest of the album was, for the most part, what I hoped it would be: the dark, murky, borderline scary-sounding Mass of the Fermenting Dregs I fell in love with in 2008. Truth be told, even the "happier" songs on the CD don't entirely break free of that trademark gloom these girls are known for, and I might even venture to say that a couple of tracks represent some of the band's finest material.
On tracks like 終わりのはじまり or the largely instrumental RAT, the ominous, ghostly atmosphere that was always present in Masu Dore's earlier releases is fairly well preserved. The band may be stepping out toward the sunshine, but the familiar grey fog they're emerging from hasn't quite cleared just yet.
When news broke that Chiemi would be leaving the band, I couldn't help but guess that she was responsible for that beautiful fog lingering as long as it  has. Alongside medical issues, Chiemi cited differences in creative direction as the reason for her departure. I take this to mean there's a pretty good chance the "old" Mass of the Fermenting Dregs I've adored these past few years now takes its final breath in the form of this album. Luckily, it can be heard quite clearly, and it's as hauntingly beautiful as it's ever been.
It pains me to see Chiemi go, and i hope deeply that she will continue making music well into the future, in whatever way she decides. As for the "new" Masu Dore, I wouldn't worry too much. As of this album, Yoshino is now officially a full-time member of the band, and holy shit he's a great drummer. (Other long-time fans who've heard recent live recordings and how he reinvigorates the band's older stuff will know what I'm talking about.) Put Natsuko Miyamoto's sullen sweetness at the helm of that, and I'm sure whatever Masu Dore turns out to be on their next album, it will be absolutely wonderful.
But before they evolve into something possibly completely different, Zero Comma, Irotoridori no Sekai serves as a grey enough transition from black to white that I nonetheless thoroughly enjoyed the hell out of it. And still am.
__________________________________________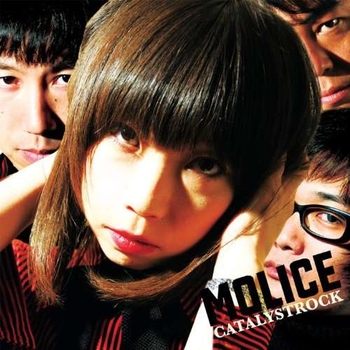 2. Molice: Catalystrock
Label: Wint / Good Charamel
Release Date: 3.24
Purchase: Good Charamel Records
Artist Homepage
Someone asked me for music recommendations a few weeks ago, and when I suggested Molice, I found myself stumped as to how to answer the following question of what they sound like. "Well, it's kind of like if the Pixies got together with The Mamas & The Papas and played disco versions of unreleased Police songs. At a punk rock club. But, like, mod. Also, The Smiths… something." What does Molice sound like? The only good answer is, they sound like the Molice.
For as much as the band will conjure memories of bygone jangle pop, new wave, disco, '90s indie and countless other genres, the end result is something completely their own. Somehow, Molice sounds like everything, but nothing else sounds like Molice. It's a bit like sucking on a multi-fruit smoothie and discerning a hint of banana, a whiff of strawberry, maybe some melon… is there vanilla in this? There is everything in this. Everything sweet and good in the world, blended together to create a delicious, unique fruit smoothie of sound that's exponentially greater than the sum of its familiar ingredients. You know the flavors, but it's unlike anything you've ever tasted.
Having been an absolutely massive fan of Chinachop, I knew Rinko and Yuzuru's new band was going to be something great, and when Molice released Doctor Ray in 2008, it exceeded my expectations. What could they ever do to match this? Astoundingly, Catalystrock.
The album picks up right where Doctor Ray left off, maintaining the modish jangle and misty, dreamlike flow, but with the band's increased prowess and skill shining through and strengthening an already solid foundation for greatness. I cannot imagine Molice going much longer without becoming one of the most popular and best-loved rock bands in Japan.
Personally, they've rocketed to the top among my very favorites over the past couple of years, thanks in no small part to the catchy yet ethereal genius presented on this album. it also doesn't hurt that Rinko is high queen of all things adorable, and with all the PVs out there, she's just as delightful to see as she is to hear.
If I didn't already adore them, Catalystrock has sealed the deal, and I can safely say that Molice has become, unquestionably, one of my absolute favorite bands. I love, love, love Molice. By all rights, this record would have taken #1, had it not been for…
__________________________________________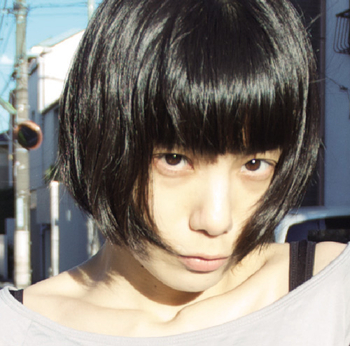 1. Midori: Shinsekai
Label: Sony
Release Date: 5.19
Purchase: CD Japan
Artist Homepage
Midori's final album. God, it hurt to type out those words.
When Shinsekai was released in May, it was evident that the title reflected a new outlook for the band. After years of (not) seeing Mariko Goto with her face hidden, her eyes scribbled out with a sharpie, always sarcastically dressed in her iconic sailor fuku, there she is. Up close, in plain clothes, for the world to see, right smack on the album cover. Hi, Mariko.
The band had alluded to "growing up" in interviews prior to Shinsekai's release, with Mariko stating she felt the sailor fuku had become a crutch; that her historically psychotic, often violent stage presence might have run its course. But you'd never know it listening to this album. This is still pure Midori, start to finish.
Pick a Midori album — any one — and observe a band doing with music what Tesla did with electricity. Strange things. Wonderful things. Scary things. Things you didn't know it could do. Things that make you question the way everyone else does it.
Shinsekai is as prime an example as any of the band's previous albums, of the way Midori tears up the rulebook, sets it on fire, and throws it in the face of convention. Their prowess behind their instruments is unquestionable, their skill inarguable, and yet rather than perform the high-level jazz or traditional music they are blatantly capable of, they beat the shit out of their instruments to paint a landscape of chaos and noise.
But the eruptions of feedback and screaming are dotted with butterflies and gumdrops. Midori is a massive, demonic beast with sugar seeping from its wounds. The hurricane is carefully orchestrated; with Mariko shifting from the growl of a woman possessed to the candy-coated squeak of a happy child without so much as a flinch. Hajime punctuates his gorgeous, classical piano sections with the throat-tearing screams of a man set on fire.
The chaos is deliberate and precise; and the more one listens the more apparent it becomes that Midori has, somehow, remarkably, hacked music itself. They've cracked a code. They've torn the guts out of something we thought we understood and rearranged the pieces to construct a Frankenstein's monster to do their bidding. Midori has, effectively, made music its bitch.
So it was all the more crushing to see Mariko teary-eyed on Ustream this Christmas as she announced that Midori would be disbanding. I'll leave it at that to spare you several more paragraphs of lamentations, but let no one say that Shinsekai wasn't a triumphant end to their story. It's as brilliant and astounding as any of their previous material, and worthy of representing their final album.
Truly, their work has been a gift to this world. They will be deeply mourned, but forever celebrated and adored. I am grateful to have known and loved Midori, and further grateful to have had an opportunity to name Shinsekai my #1 album of the year.
__________________________________________
__________________________________________
Honorable Mentions
Albums I loved in 2010, but not quite enough to make it into the top 10: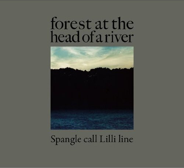 Spangle Call Lilli Line: Forest at the head of a River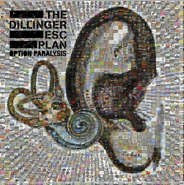 The Dillinger Escape Plan: Option Paralysis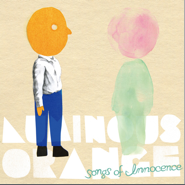 Luminous Orange: Songs of Innocence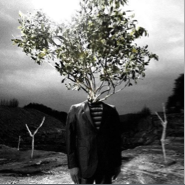 9mm Parabellum Bullet: Revolutionary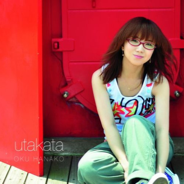 Oku Hanako: Utakata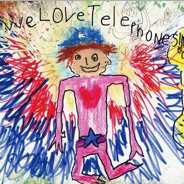 The Telephones: We Love Telephones!!!
I can't wait to see what 2011 will bring. If it's anything like last year, I've got another difficult list in my future. Thanks for reading.
7 Responses to "Topher's top 10 albums of 2010"