Posted by
Topher
on
Tuesday Feb 20, 2018
Under
Blog
,
Updates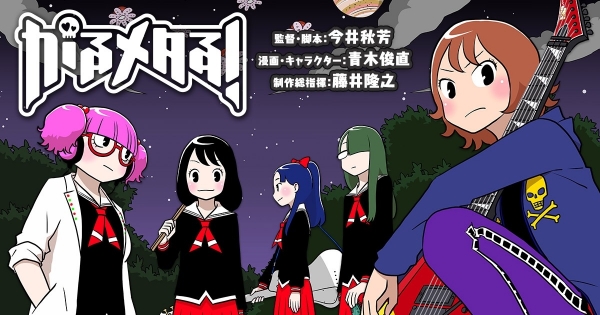 When I first saw Gal Metal announced back in September, I was immediately interested. Its simple manga-style art direction and campy sci-fi themes would have been enough to grab my attention, but the idea of a heavy metal rhythm game that has you playing the drummer in an all-girl garage band made it fully irresistible. I followed the news and trailers, pre-loaded it weeks before its release, and dove right in when it finally unlocked on launch day.
Since then, a little over a week now, I've been having an absolute blast with this game. I started looking around on the internet, as ya do, to see what other people were saying about it, and found… not much of anything. It's a weird feeling to be having so much fun with a new game and find that nobody else is talking about it. I feel the need to do something about that.
Worse yet, the top Google result at the time of this writing is this terrible impression from TGS on Polygon, wherein the author effectively says, "I don't immediately understand this game, which is in a language I don't speak, and since I didn't ask anyone present at the booth to explain it to me, I'm forced to just declare it a broken mess." Which is shockingly unfair, and frankly, pretty goddamn irresponsible journalism. Shame on Polygon for allowing it to stand published like that, but that isn't what I'm here to talk about. I'm here to talk about this game, from the perspective of someone who does understand it, and has fallen in love with it.
Tags :