Posted by
Topher
on
Friday May 21, 2010
Under
Blog
,
Updates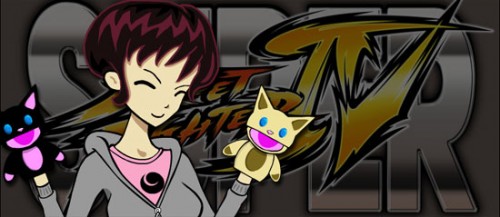 It occurred to me today that I spend so much time in the forum I forget to update the front page for my RSS friends and those of you who don't do the whole forum thing. Whoops. I'll be better about that from now on, pinky swear.
In any case, if you haven't heard, I suffered a catastrophic hard drive failure last Friday in which I lost absolutely everything I had stored on it. Aside from all my music, software and 4 years' worth of artwork, photos and personal stuff, that "everything" unfortunately also included Episode 05, which was already about half done.
Sometimes life gives you lemons. Other times it's a fierce kick in the throat.
But the good news is, I had the first 4 episodes of TJS backed up, along with my character packs and everything I'd done up until about the first week of April. Now that I've picked up the pieces and gotten things relatively back to normal, I'm in the process of rebuilding the fifth episode. (Here's a peek at the revamped show intro if you're interested.)
So I just wanted to apologize for the hideous lateness of episode 05, and let everyone know that production is back on track. It'll be a few weeks late, but it's on the way. I hope you understand.
In the meantime, you can catch me on the new podcast Electric Hydra, or on Sega Addicts as per usual. And there's still a ton of awesome stuff happening in the TJS forums, so if you dig The Journalism Show, drop in and hang out. If there's anything else you'd like to see on Rockmelon just let me know. <3
7 Responses to "Back on track"