Posted by
Topher
on
Sunday Mar 13, 2011
Under
Updates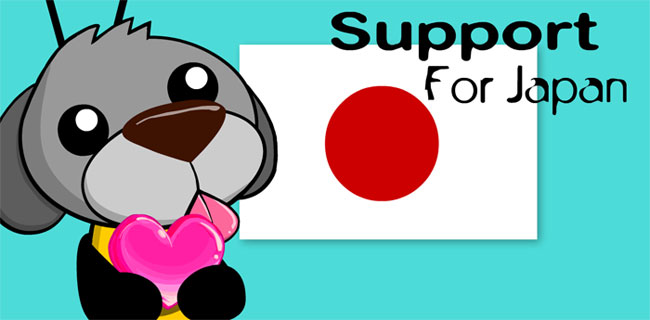 I'm pleased to announce that Story Builder Toys now has Geraldo Beedog plushies for sale on their website! These started as a limited run, mostly for our community here, but with the recent tragedy still unfolding in Japan, we've decided to make some more in an effort to help raise money for disaster relief.
When you purchase a Beedog plushie, 100% of Rockmelon Soda's profit will be donated to Global Giving's Japan Earthquake and Tsunami Relief Fund. Each little Beedog sends $12 to help support emergency services and organizations like Save the Children and the International Medical Corps.
You can click on the picture above, or follow this link for photos and purchasing info.
2 Responses to "Limited Edition Beedog plushies available!"
RaccoonBrigade Says:
March 20th, 2011 at 4:58 pm

Bought one! Currently waiting for my very own journalism mustache.

KeenanTheSavage Says:
March 22nd, 2011 at 2:53 pm

Woot woot! I just ordered mine today, can't wait to get it in the mail!