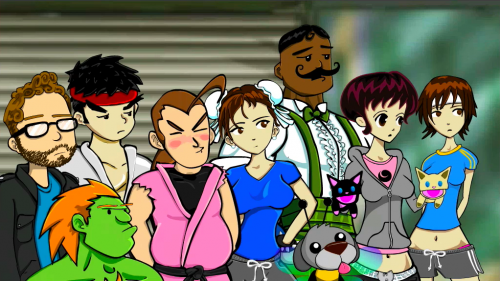 Finally.
Episode 05 is a tribute to Street Fighter, and features a guest appearance by Capcom's own Seth Killian. Click the screenshot above to watch it on the Episodes page. I hope you like it.
Please excuse the shitty audio. Somewhere along the line certain parts came through quieter than others, because Flash sucks at everything. That was as good as I could get it without redoing the whole thing. (it's also off by a frame, but let's pretend not to notice, ne?)
Anyway, I hope you enjoy it. Sorry it took so long. <3
And as always, episode discussion and all the good stuff is happening in the forums.
9 Responses to "TJS Episode 05"